18.05.2021 года в питомнике "Garish Style" родились палевые и черные щенки от пары /
18.05.2021 yellow and black puppies were born at the kennel "Garish Style" from:
INTERCHAMPION, MULTICHAMPION,

WINNER GRAND PRIX*18 /Hungary/
SUPER GRAND CHAMPION OF UKRAINE,
GRAND CHAMPION OF UKRAINE, CHAMPION UKU,
B.B.B. BEST OF BREED IN UKRAINE

, 7*CHAMPION OF UKRAINE
CHAMPION OF BULGARIA, MOLDOVA,

ROMANIA,

BESSARABIA,

BALKAN CHAMPION
GRAND CHAMPION OF BULGARIA, GRAND CHAMPION OF MOLDOVA, BLACK SEA WINNER, MOLDOVIAN WINNER 2017, CRAFT'S QUALIFICATION*18
3*JUNIOR CHAMPION OF UKRAINE, JUNIOR GRAND CHAMPION OF UKRAINE
JUNIOR CHAMPION OF MOLDOVA, JUNIOR CHAMPION OF BESSARABIA
Field Trials (duck) - 3d degree
22*CACIB, 6*r.CACIB,
50*САС,
r.CAC, 16*BOS, 25*BOB,
33*Best Male, 6*Best Yellow Male,
6*BIG -2,
19*BIG-1

,
r.BISS, 3*
BISS,
3*Best Yellow Junior, BOB Junior of all Colors, 5*Best Junior,
12*JCAC,
5*BOB Junior,
BIS JUNIOR-2,
7*Best Baby Male, 7*Best Baby, BIS baby-2,
2*BIS Baby-1, 2*BISS Baby

, 2*Best Puppy, BOB puppy, BIS puppy-1
HD - A, ED - 0
prcd-PRA Normal/Clear
Junior Prince of Wales Garish Style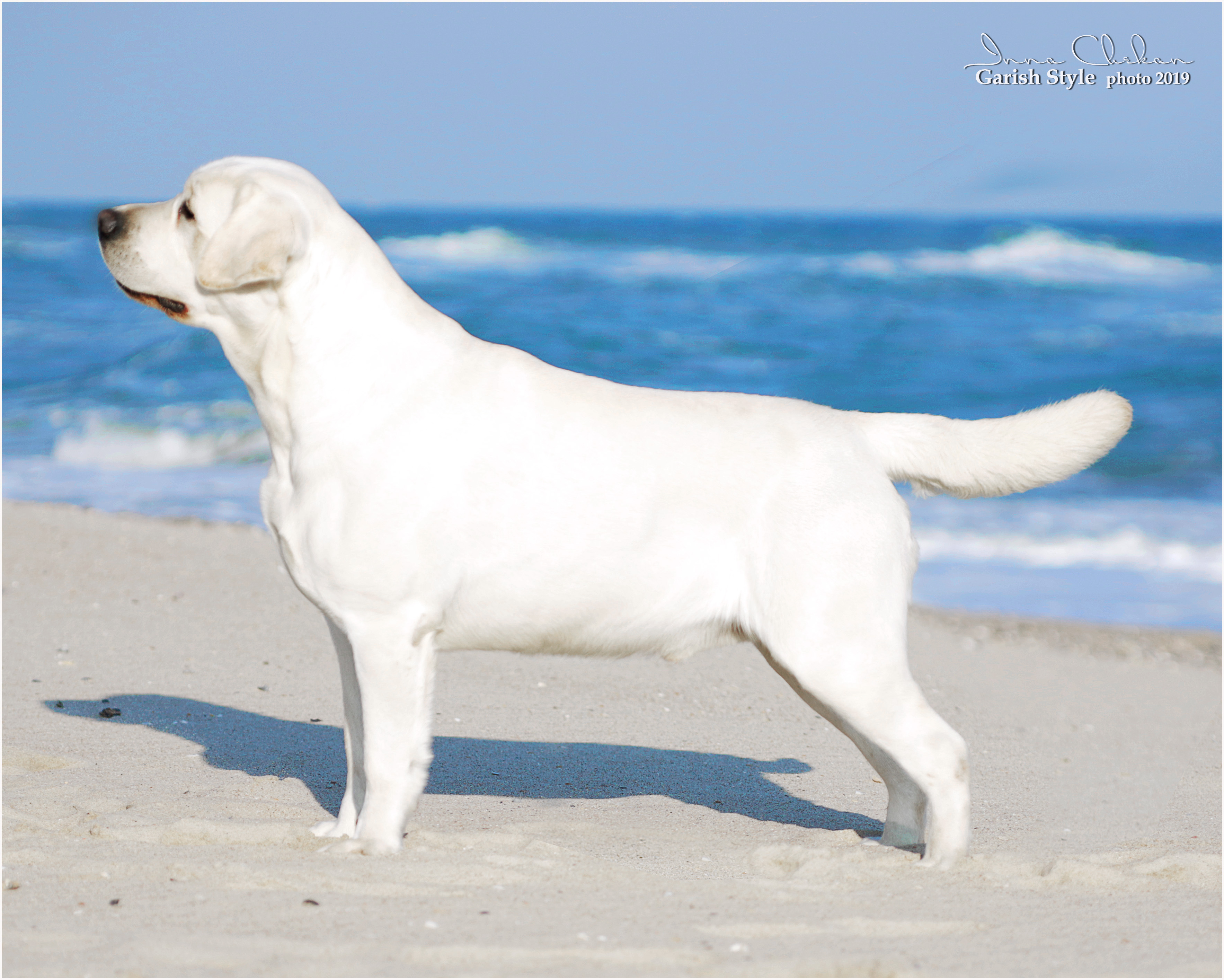 and
CHAMPION OF UKRAINE
7xСАС, 3xR.CAC, CACIB, BOS, Best female Black color
2 х Большая перспектива, Лучшая беби черного окраса,
Лучшая беби монопородной выставки!!!
Best Black Puppy Bitch, Best Black Puppy, 2x Best Puppy Of Breed!!!
PRA, EIC, HNPK - clear
HD-A, ED-0
Empress Neudorf-Brigi Garish Style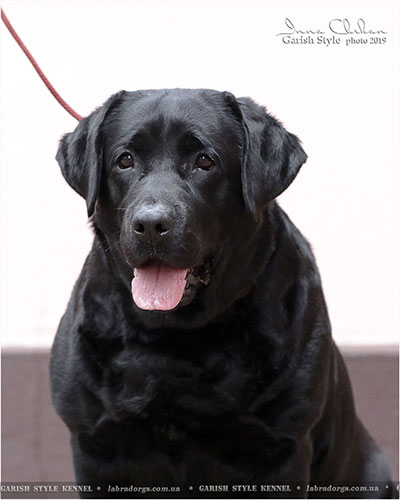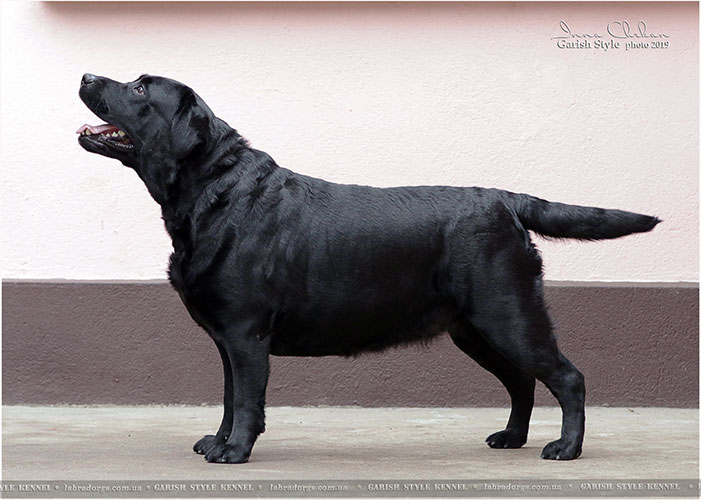 Это ДУБЛЬ помет от этих производителей!!!
Щенков из первого помета можно посмотреть здесь
Родословная / Pedigree:
INTERCHAMPION (C.I.E.)

Field Trial

JUNIOR PRINCE OF WALES GARISH STYLE

Interchampion


Multichampion,
Grand Champion of Romania, Bulgaria,
Champion of Ukraine, Russia, Romania, Moldova, Belarus, Bulgaria, Macedonia, Montenegro, Champion of the Balkan countries, Field Trial

WINDUP BARBERRY PRINCE OF WALES

Junior Champion of Russia,


Junior Champion of the National Club

TURBO JET OD
HIMALAJSKEHO CEDRU

Ch Cz, Sk,
Ch of work Cz
ROCHEBY
UNION JACK

PEACH OD
HIMALAJSKEHO CEDRU

Grand Russia, Russia, Belarus, 2nkp, 6-RKF, Jun.Chemp.Russia


WINDUP BARBERRY
ARABICA ARAVIA

Ch RUS, BLR, LIT
BLONDESS EMPIRE DASTINY

Champion of Russia, RKF
BLONDESS EMPIRE
SHAMZ ELIZE

ЧЕМПИОНМИРА-2016

(World Winner)

INTERCHAMPION (C.I.E.)

CRUFTS QUALIFICATION

MULTICHAMPION,


2х (B.B.B.), 4x CHAMPION OF UKRAINE, GRAND CHAMPION OF UKRAINE, CHAMPION OF RUSSIA,
CHAMPION OF BREED, CHAMPION OF BESSARABIA, CHAMPION OF MOLDOVA, GRAND CHAMPION OF MOLDOVA

WINDUP BARBERRY OLYMPIK MEDAL

Ch.Pol, JCh.Pol, Lux, Club Winner

DEVONSHIRES IN LIKE FLYNN

Ch.US ZINFАNDEL BRIGHAM

Ch.US

DEVONSHIRES DARJEELING

JCh.Rus, Ch.Rus, Club Winner*

WINDUP BARBERRY YAMABUKI MURA

СH.RUS, BLR, LAT

TWEEDLEDUM AGAINST ALLODS

WINDUP BARBERRY MOON RIVER

CHAMPION OF UKRAINE

PRA. EIC,HNPK-clear

HD-A, ED-0

Empress Neudorf-Brigi Garish Style

INTERCHAMPION (C.I.B)
MARIAL PERSONA TOMORROW KING OF UK

SE U(u)CH

ANNUAL'S NICE DEVICE

Saddlehill Late Knight Scramble

Dickendall Princess Phoebe

Чемпион России, РКФ

WINDUP BARBERRY OLIVE BRANCH

Windfall,s Newengland Patriot
Minefalls Time Square Willow

Doris Grand Life Energy

2 x Ch UA
Balrion Weathertop The Magician

Balrion Weathertop The Wizard

Balrion Lorna Doone

Ayris Grand Life Energy

CH UA, BG, MOL, BIR, RUS, MAC, BALK, FT


Elton Colour Sayt

Bekky Frend Byutiful Li